Lifting for arms, legs, butt or abdomen
The affected areas can be arms, thighs, abdomen, butt, in rare cases, the entire body. Unfortunately, the high level of suffering cannot be changed by diets or increased exercise.
By appropriate clothing you can hide the missing body proportions but this is unfortunately not possible in summer or in swimming pools. A harmonious body silhouette can be achieved through a lifting operation, in which skin is removed from the corresponding area and thus firmed.
You feel uncomfortable with the appearance of your upper arms and, especially in the summer, avoid wearing arm-free clothing. If the upper arms are too thick or the skin on the arms sags, the body silhouette often appears shapeless. Especially with laterally stretched arms, many patients want a harmonious transition and firm and well-shaped upper arms.
Excess, sagging, flabby skin can greatly affect the self-esteem of both men and women. In many parts of the body (arms, legs, abdomen, chest or butt), it can happen that, with age, but also after massive weight loss, sagging skin develops. Unfortunately, these cannot be influenced by healthy nutrition and sport. Especially in summer, those affected have an enormous psychological strain as it is often not possible to wear concealing clothing due to the heat.
Surgical shaping can successfully remove the sagging of the skin and achieve a firm body silhouette. On the one hand, the excess skin is removed, but also the surrounding areas are smoothed by liposuction in such a way that a soft transition is created.
The upper arm lift (brachioplasty):
On the upper arms, it is particularly difficult to hide sagging skin, so that many patients come with the wish to have this skin removed. As with any surgical procedure, a scar is created. Depending on how much skin protrudes, the scar extends from the armpit over the inner side of the upper arm to the elbow. Especially when standing, both in front and back view before the operation, an area is chosen in which the scar is as inconspicuous as possible.
If the skin on the inner side of the thigh is sagging, friction often occurs, especially when walking. Wearing tight-fitting clothing also makes this fact very clear to those affected. In summer or during sports, affected people complain of skin irritations.
Often this state is associated with social withdrawal. But there is a solution for those affected. Similar to the upper arm lift, the skin on the thighs can also be reduced and firmed by means of a lifting. The body shape that existed before weight loss or aging can be achieved again.
There does not always have to be a scar:
Limited, small accumulations of fat on the thigh which sag annoyingly can often only be corrected by liposuction. Here I use a technique that produces only a few 3-5 mm large scars. If the skin and connective tissue is very sagging, liposuction alone is not sufficient, so that the skin is also removed. Depending on the extent, a linear or t-shaped scar remains which can be easily concealed in frontal view.
The loss of elastic fibres is also clearly visible on the butt. This region mainly affects men of advanced age. Excess skin follows gravity and does not stop at the butt. This region is a little less conspicuous compared to arms and legs, because you usually wear enough clothes. However, the sagging skin on the butt is considered particularly unpleasant by those affected, because when the butt is exposed, you are usually intimate with your partner.
Can you just get a liposuction here?
Although most of the lifting operations are often combined with liposuction, it is often not enough for a butt lift. The technique is similar to that of an upper arm or thigh lift where the skin is removed through an incision. The resulting scar can be easily concealed in the area of the waistband.
Of all regions, the abdomen is the most uncomfortable region for many patients. In the daily choice of clothes and morning hygiene, you are reminded that excess skin is "in the way". Here, too, it is possible to create a permanently firm shape through a combined procedure of liposuction and skin removal.
Is there only one way to lift?
In abdominoplasty, a distinction is made between a vertical and a horizontal lifting. With most patients, most of the excess skin is in the lower abdominal area, so that a horizontal removal of the skin can be performed with a linear scar. The scar can be easily hidden in the bikini line. Should there be additional skin on both flank regions, only a vertical lifting will help. This so-called fleur de lis technique combines the horizontal scar in the lower abdomen with a vertical scar in the midline of the abdomen.
After extreme weight loss, the excess skin is not limited to one or two parts of the body but affects the entire body. A complete bodylift is recommended for a harmonious, firm and well-formed body silhouette.
In post-bariatric patients, after massive weight loss, the excess skin can be found on almost all parts of the body and should be removed in the course of an operation if possible.
Before such an operation, detailed consultation and information by the attending physician is very important.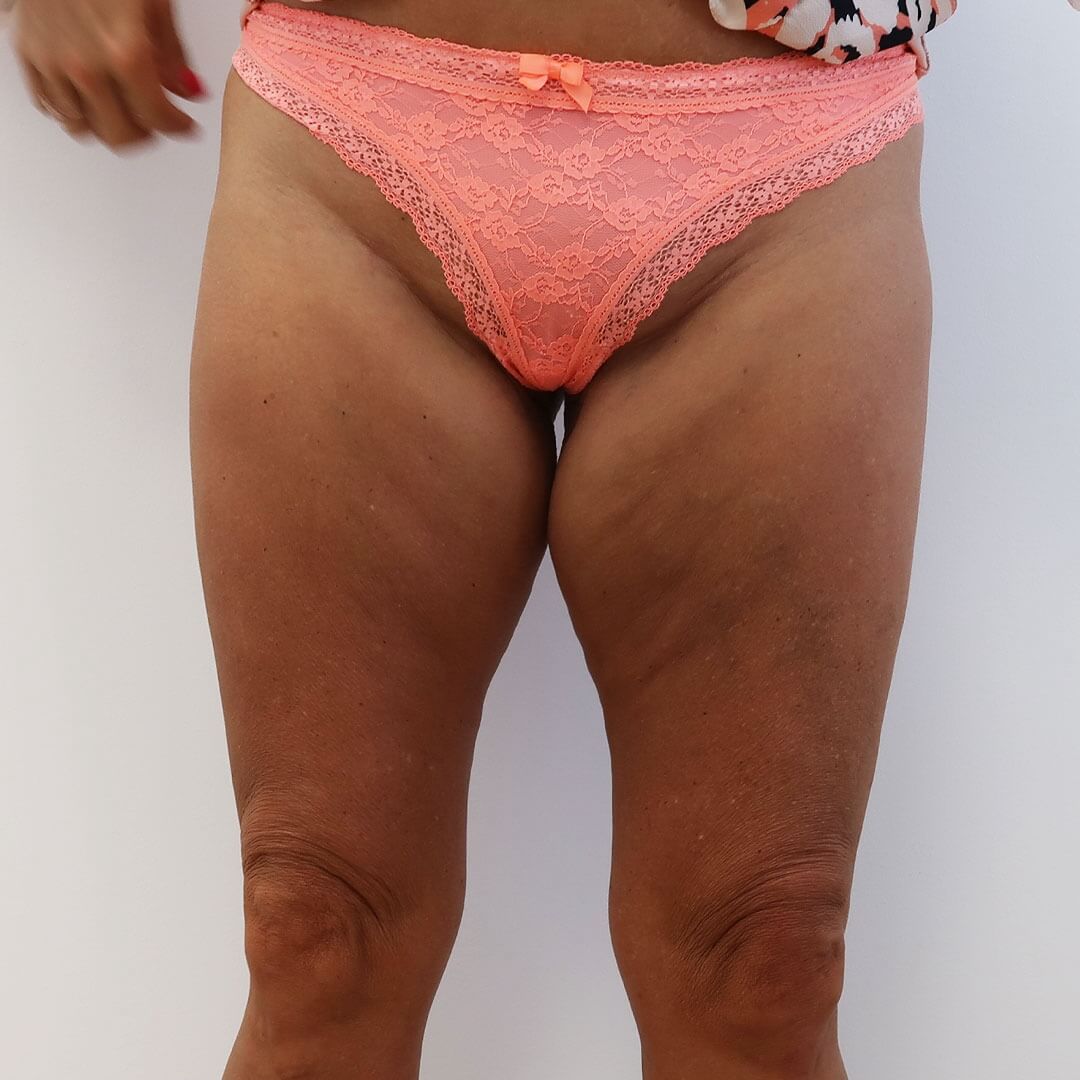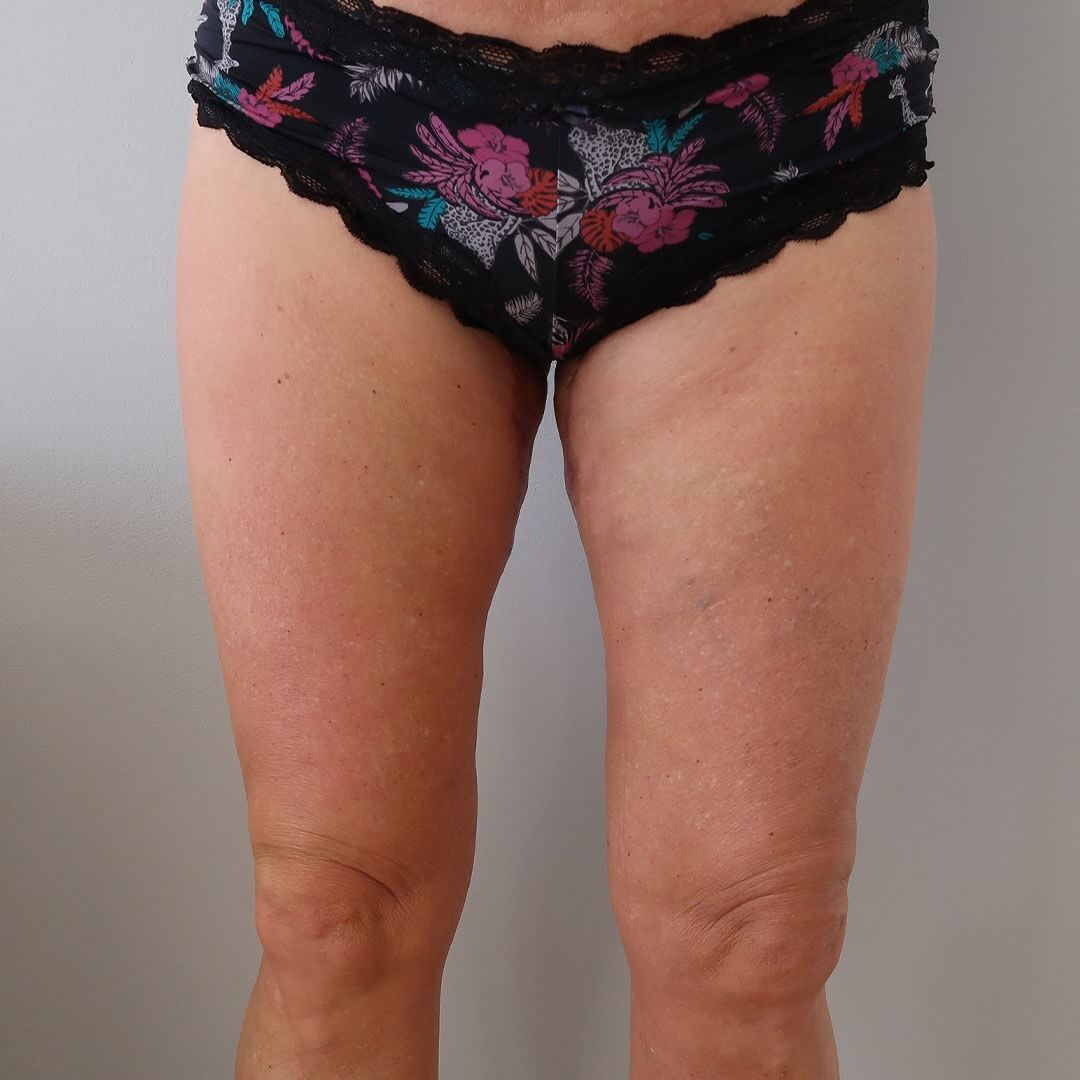 What happens during the first visit?
At the first visit, I will measure you, examine you and take photos of you. We will discuss your medical history and your desire for a tightening in detail. You can tell me your ideas and wishes but also possible worries and concerns.
I will be happy to provide you with comprehensive information on the subject of lifting and answer your questions. Finally, you can look at "before and after" photos to get a feel for what a natural result looks like on someone with a similar body.
What's the next step?
If you are interested in breast augmentation, you can make an appointment for a consultation at any time. This can be done by telephone or online.
If you decide to undergo surgery it is important that you are well informed. Even if surgery is a frequently routine in my office I am aware that my patients might undergo surgery only once a lifetime. I will inform you in detail about necessary precautions before your planned surgery and all pros and cons. You will have the possibility to see before and after pictures similar procedures to let you know what to expect. During the examination and documentation you can communicate your ideas and wishes so we can find a perfect solution.
Frequently asked questions
How much lifting will be done?
It is not possible to give a general answer to this question as the amount of excess skin varies from person to person. I will discuss this with you in front of the mirror before the operation and make sure that the transition from the firmed skin to the non-operated area looks as natural as possible.
What if there's too much lifting?
The skin/fat portion to be lifted is marked with skin pins before the operation and during the operation this drawing is checked again. Before I remove the skin, I will use special clamps to test whether the skin ends lie against each other without tension. Although the human skin is amazingly elastic, there should not be too much tension on the resulting scar, otherwise they can become unattractive.
What if too little skin is lifted?
Especially if liposuction is performed as part of the lifting procedure, it can happen that "some" of the skin protrudes at first. Since the tissue is smooth again after the liposuction, no residue should remain.
Can there be complications?
Yes, as with any surgical procedure, complications can occur with lifting. In addition to "too much" and "too little", the main factors worth mentioning are wound dehiscence (i.e. the divergence of scars) and seroma formation (accumulation of wound fluid) in the operated area. It goes without saying that I operate with the state-of-the-art instruments and according to the current international state of knowledge, so that the risk of complications is significantly minimized.
Anyone who knows me knows I'm here for my patients. I'll stand by your side and I won't hide anything from you. Should complications arise, I will stand by them together with you until the desired result is achieved.
When can a lifting not be carried out?
If you have successfully carried out an extreme weight loss and your target weight is not yet stable for 6 months, I would rather advise against such an operation. Of course I am aware that you want to have the excess skin removed quickly, but you will benefit more if your weight is stable over a longer period of time.
Furthermore, I would rather keep my distance from this operation in case of chronic skin diseases of unknown cause, pregnancy or tendency to keloids (scar growths).
At what time of year should you have an operation?
I am asked this very often and actually it does not matter when you want to have an operation. Since you should rather not go into the sun with fresh operation scars, I recommend the colder season.
What is the cost of a lifting?
Depending on the region, a lifting starts at 2000 Euro.
Does health insurance pay for this operation?
In some cases, the health insurance company may cover part of the operation. This should be asked before planning an operation.