Treating gynecomastia
Breasts are the symbol of femininity and sensuality but men who have benign growth of the mammary gland tissue do not like to be equated with femininity. Therefore, many men who have gynecomastia suffer greatly from this female appearance. The benign growth of the mammary glands in men is in very many cases accompanied by a loss of self-confidence. Due to the enlarged breast, many affected persons are severely restricted in their everyday life. They often find it difficult to visit swimming pools, sports clubs and the like.
Gynecomastia can occur on one or both sides. In some cases, those affected also suffer from unpleasant feelings of tension, restricted movement or even pain. If other forms of therapy do not help, a gynecomastia operation can help you. This surgical procedure involves the removal of breast gland tissue and fat.
There can be various causes for the benign growth of the mammary glands in men. I generally recommend an endocrinological clarification and an ultrasound.
Such an operation is usually performed through a small incision in the areola and is combined with liposuction. I would be happy to provide you with comprehensive information about the surgical options for a gynecomastia.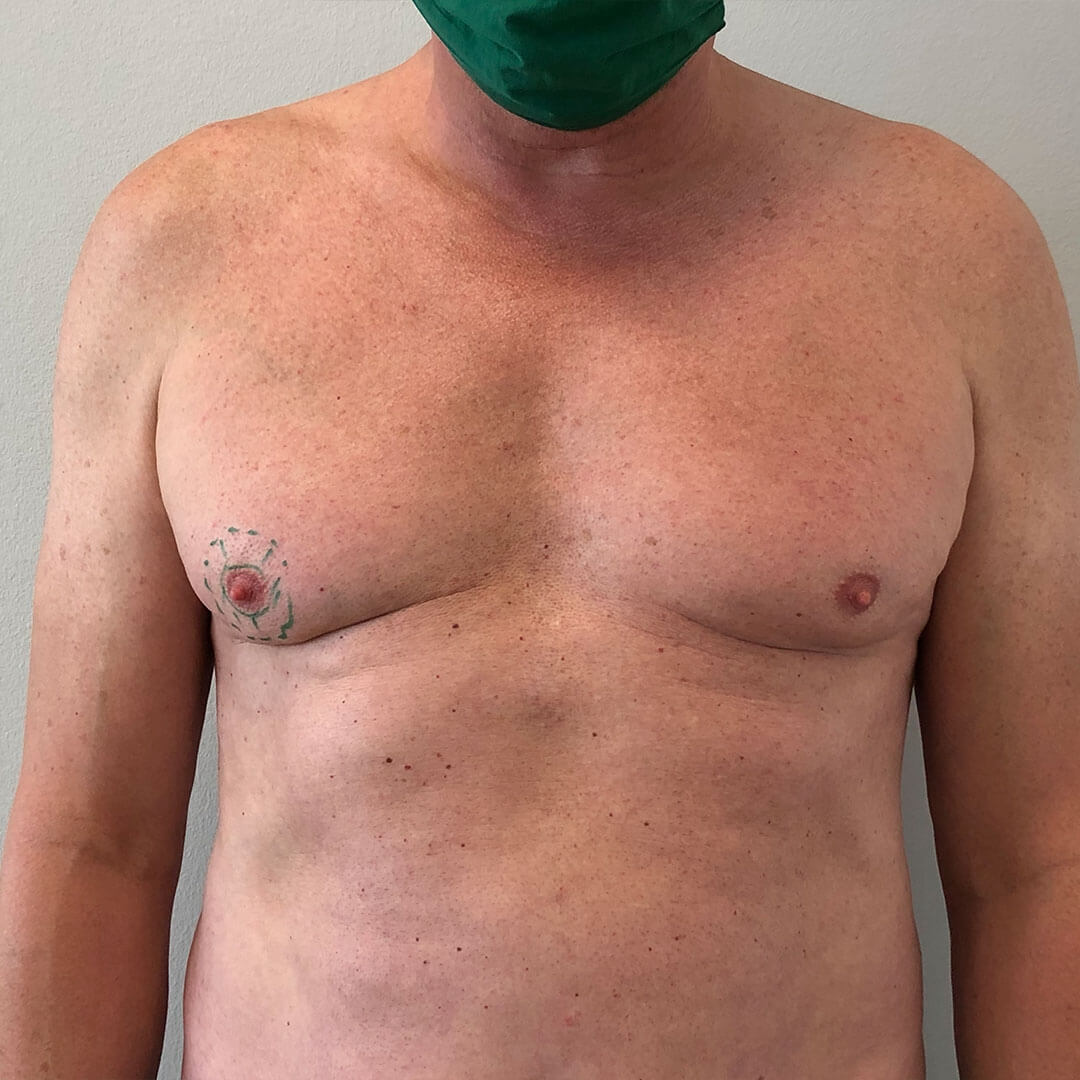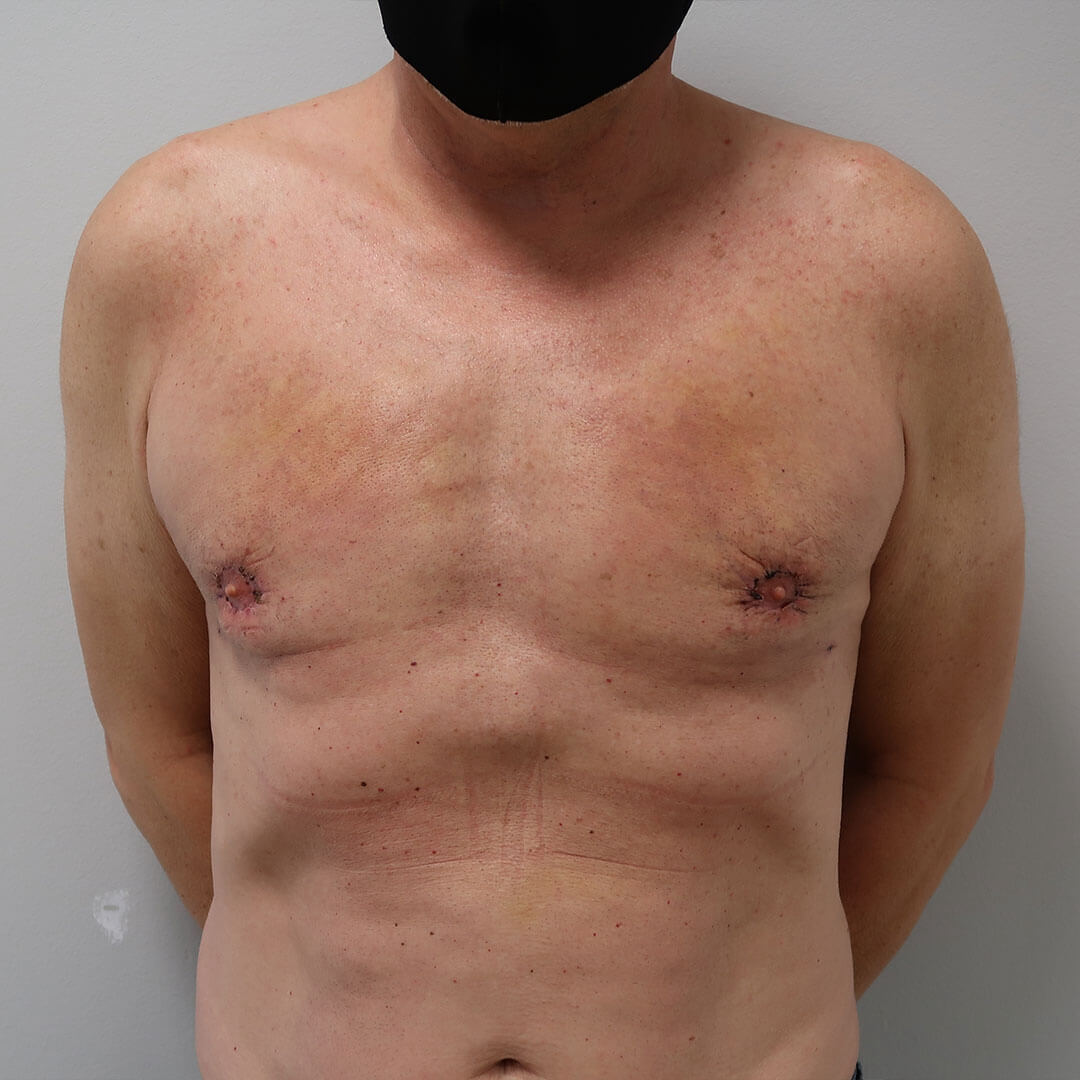 What happens during the consultation?
At the first visit, I will measure you, examine you and take photos of you. We will discuss your medical history and your desire for a gynecomastia operation (mastectomy) in detail. You can tell me your ideas and wishes but also possible worries and concerns. I will be happy to inform you extensively about the subject of gynecomastia and answer your questions.
What's the next step?
If you are interested in a mastectomy, you can arrange a consultation appointment at any time. This can be done by telephone or online.
If you decide to undergo surgery it is important that you are well informed. Even if surgery is a frequently routine in my office I am aware that my patients might undergo surgery only once a lifetime. I will inform you in detail about necessary precautions before your planned surgery and all pros and cons. You will have the possibility to see before and after pictures similar procedures to let you know what to expect. During the examination and documentation you can communicate your ideas and wishes so we can find a perfect solution.
Frequently asked questions
Is a special bandage necessary?
Yes, after the operation a compression vest should be worn for about 6 weeks if possible. The compression provides the necessary pressure to achieve a harmonious result.
What is the cost of the gynecomastia operation?
A so-called mastectomy (removal of breast gland tissue) starts at about 3.800 Euro.
When can I do strength/contact sports again?
For optimal results, you should refrain from sports that strongly influence the chest muscles for 4 weeks.